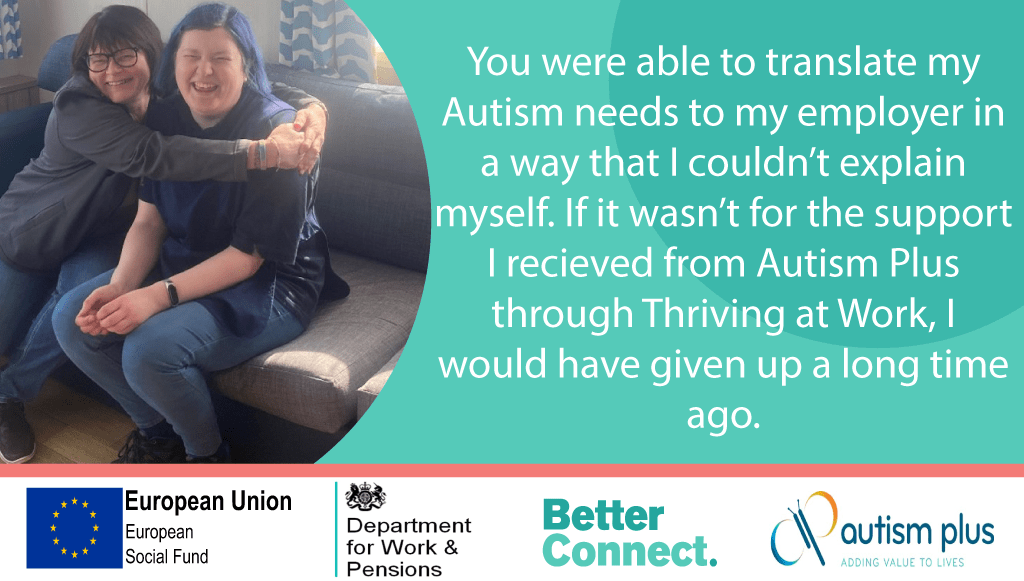 You may remember back in September we shared an amazing story about The Blue Dolphin Holiday Park, an employer that has worked with Autism Plus through the Thriving at Work programme to support some of their staff members that have autism. Autism Plus worked with the employer to make adjustments in the way they work to make it more accessible for neurodiverse people.
We got to meet the lovely Soren who shared her story of how having autism has impacted her at work.
We checked back in 6 months later to see how everyone was getting on.
Catching up with Autism Plus..
"Soren has been moved on to cleaning the owner caravans as her cleaning is immaculate and her vans never need a re-clean once they have been checked.
When Soren started at Blue Dolphin last season, she was very nervous and had not worked for 2 years due to anxiety, depression and having a breakdown. So for her to start working again, especially during the pandemic, was a big step for Soren. She is a million miles away from the woman she was last year!
Catching up with Soren..
"A little support can go a long way. Sometimes it was just having a listening ear. You were able to translate my Autism needs to Ange in a way that I couldn't explain them to her. If it wasn't for you coming to see me every week, I would have given up a long time ago."
Catching up with Ange at Blue Dolphin..
'Soren has progressed so much from last season to this season. She has sped up her cleaning time and is cleaning more caravans in her shifts than last season. She is very independent but isn't afraid to ask if she needs anything. Her confidence has grown so much and we can all see the improvement in her. She is a highly valued member of the team and we are all so very proud of her.'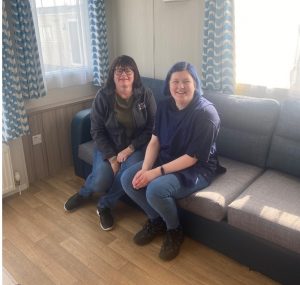 Well we hope this put a smile on your face too! What a fabulous story of teamwork and a huge congratulations to Soren, The Blue Dolphin Holiday Park, Autism Plus and Thriving at Work!
Click here for more information on the Thriving at Work Programme and how you can get involved!