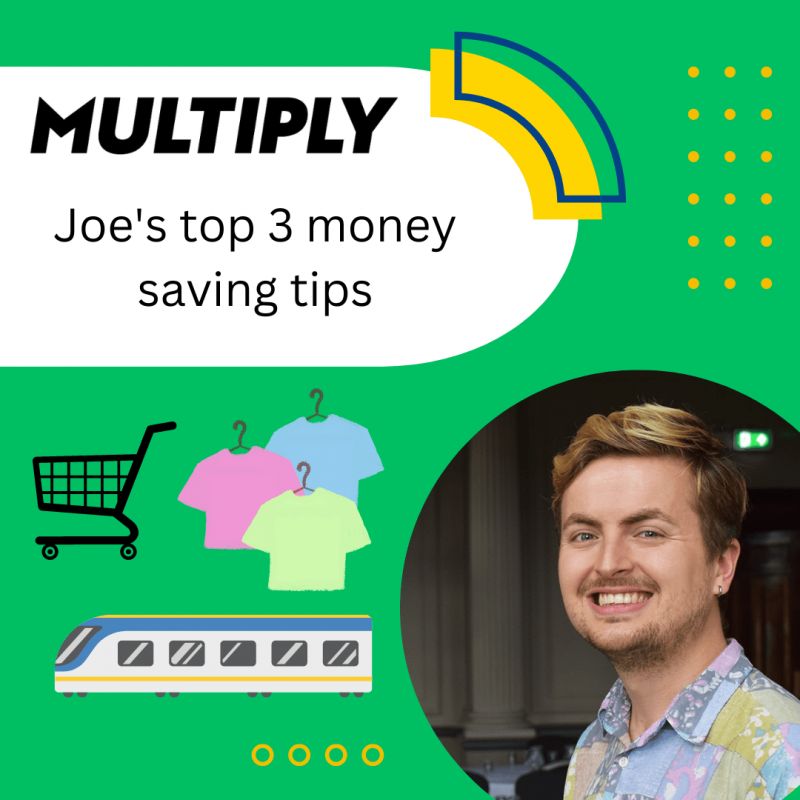 As part of Multiply, our team will be sharing some top tips around finance, household bills, budgeting and numeracy.. this time we hear from Joe with his top 3 money saving tips!
I've felt extremely lucky during the cost of living crisis. Although some of my costs have certainly gone up, I've not been hit nearly as hard as many people, who are literally deciding between food or fuel.
I have a steady income and affordable bills, which is a very privileged position to be in.
With that in mind, I hope my trio of tried and tested money-saving tips can offer a little bit of help to anyone struggling right now: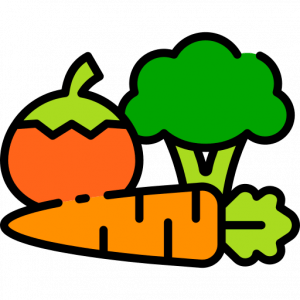 Groceries: I love food – I could gladly talk about it all day! Being from Yorkshire, I also love a bargain! Bulk buying is a wise investment. Buying dry wholefoods like beans, grains and spices in big packs saves you a lot. International supermarkets are in most towns and cities, and they sell these much cheaper than regular shops. These foods are also healthy, filling and keep in your cupboard for months or even years. Online recipes are great if you don't know what to do with them. Why not make a big 5 bean chilli – delicious! Batch cooking saves time and gives you nice homemade meals to eat all week or portion up and freeze. You can also save by switching to Aldi/Lidl from The Big 4 – and the quality's truly just as good. When comparing brands in the shops, consider own-brand or Basics/Essentials versions and look at details on the pricing like cost per gram to find the best deals. I also use Odd box – they deliver wonky fruit and veg that would otherwise be binned. It's a big box of lovely, fresh produce straight to your door for a very low price.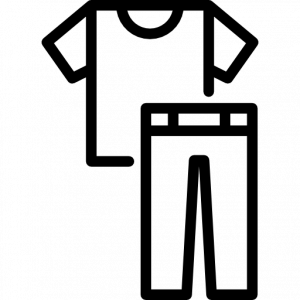 Clothes: I am a big fan of sustainable clothes shopping. For years, I've frequented charity shops, where you can find some beautiful pieces for a pittance. Doing this also supports an eco-friendly alternative to fast fashion and gives money to worthy causes. Pro tip: be thorough and take your time – you have to skim through some naff stuff to find the diamonds in the rough, but the payoff is huge – even designer labels can end up in Scope! Another wonder I've found is clothing exchanges: you bring all your items you no longer want, pay a very small entry fee, and receive tokens to trade for clothes others have donated. If you're having a clear out, you can get new clothes almost free, and there's lots of high-quality stuff to be found. Have a google and see where/when your nearest exchange is!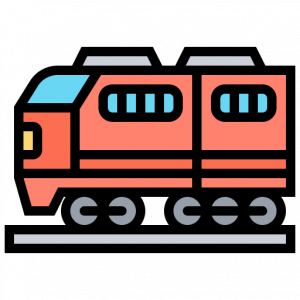 Travel: This last one is more dependent on where you live. For rural people, public transport can be minimal or non-existent, and the cost of running a car these days is exorbitant. That said, I've found little ways of keeping transport costs low. I'm lucky to not need a car as I live in Leeds, which is so well-connected. I use trains for work or seeing family, and occasional buses e.g. trips to the dog groomers. Booking travel in advance (e.g. via Trainline) saves a few pounds – just make sure you compare the ticket types. If you know your exact train then buying specific advance tickets, rather than an open return, is cheaper. Word of caution though – if you do this, do not miss your train! You can get fined for being on the right train but the wrong time/ticket.  I use taxis very sparingly. If something is walkable and I have time, that's what I'll do – I walk several hours in an average week for work and personal travel, and it keeps me happy and slim! If you travel long-distance across the UK, try National Express or Megabus instead of the train – it takes longer but is a fraction of the price.
Thanks Joe for the top tips! To learn more about the Multiply programme visit https://betterconnect.org.uk/our-projects/multiply/