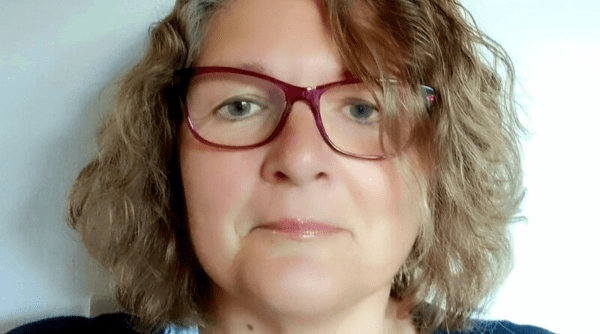 As part of our recruitment campaign, we will be sharing daily interviews with staff members where they explain a bit about who they are, what they do and what they enjoy the most about their job roles.
Introduce yourself!
Hi, I'm Helen. I have worked at Better Connect since February 2019
Why did you want to work for Us?
I knew nothing about the organisation when I applied for my job but at the time I was looking for a new role that would make a difference to people's lives. Better Connect was also recommended to me by an external consultant who described the team as "a great group of people"
What is your day to day job like?
I am currently an ATI Programme Coordinator and have a caseload of 9 different partners who are based mainly in the York/Scarborough area. Our partners range from organisation who specialise in drug and alcohol dependence, homelessness, providing education/qualifications to encouraging a healthy active lifestyle with support for mental health. During normal times as a co-ordinator you are encouraged to visit your partners so you do (or used to) get the opportunity to get and about and not just be based at your desk. The main focus of the coordinator role is to ensure that the finance claims (which are submitted once a month) and participant paperwork all comply with the guidance which is set by The National Lottery Community fund, European Social Funding. You often have to be solution focus and work with your partners to ensure that all documentation/finance claims meet the required standards. Sometimes it feels like you are putting a big jigsaw together but some of the end results for our participants are awesome! If you want to see some success stories pop on our YouTube Channel and view our Project Case Studies, one of my personal favourites is from Kyra Womens Project.
What is your favourite thing about working for Better Connect?
It is very hard to pick my favourite thing about working at Better Connect because I have so many! Team Days, free parking, yoga, meditation, cake and dogs! But the one thing is that you can be you, the good and the bad bits and you are not judged. Staff well being is a high priority and our CEO Sam is a true inspiration and great leader. We work hard and take what we do very seriously, but we also don't take ourselves to seriously! The coordinators version of 12 days of Audit which we performed at the Christmas Team Day is evidence of this!
Oh and did I mention we are a very competitive lot, not with each other on a work front, but give us an inter-organisation competition and we are on it! Last year's Eco-friendly competition was not only good for the environment but great fun!
Anything else to add?
Things are changing and it's all very exciting it would be great if you joined us on our journey😊
Thanks Helen, What a fab interview!