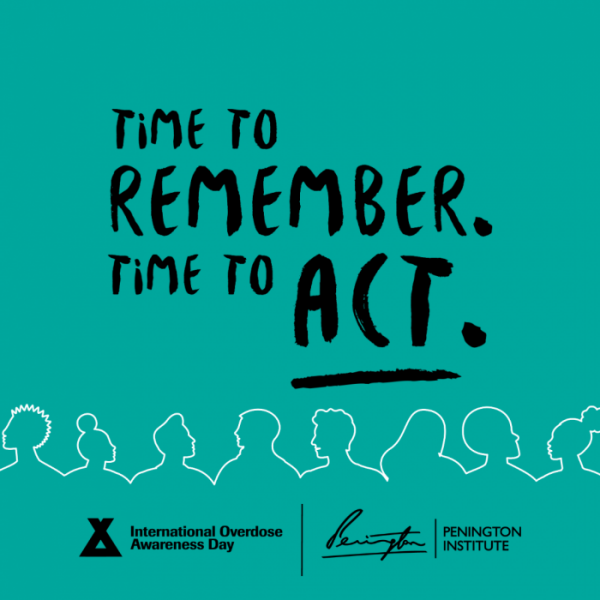 The 31st August 2023 is International Overdose Awareness Day. Today, we share a deeply personal story from one of our team at Better Connect. Joe sadly lost his sister due to a drug overdose last year and wants to share his story in hope that it raises awareness, educates and helps others. 
(Trigger warning: discussion of drug use and death)
"When I first heard about overdose awareness day, it instantly struck a chord with me. I wanted to share my experience of this topic, in the hopes it may help others – even in a small way.
Last November, my sister Ellie died due to a drug overdose. It was completely devastating for me and my family. Anyone who's been through grief knows it never fully goes away. You just have to learn to rebuild your life around it, get comfortable with it, and rediscover life's little joys wherever you can.
Since a young age, Ellie had battled her fair share of demons. It was different addictions at different times, but for a long time she had some kind of vice. This was the only way she felt able to cope with her complex mental health issues, autism, and everything else life threw at her.
Though she had plenty of rough times, she had also had many happier times, and shared so much of that happiness with us. She had some recent periods of doing better, avoiding drugs for months at a time. However, in 2022 she relapsed and had multiple overdoses, followed by a period in psychiatric care.
She was discharged too soon, and deemed not a risk to herself, despite her recent episodes. Due to absences and staff shortages, she did not receive the care she needed throughout this time.
She was simply allowed to go back to her flat, with my mum being the main person checking in when she could. That was where Ellie died, alone. She was only 32 (she would've been 33 last week).
Losing a sibling, especially one with whom you shared a close bond and lots in common, feels like losing a limb. But despite that gut-wrenching loss, and the tears that still sometimes come, I have so many very happy memories of Ellie, which I'll carry in my heart always.
She was an incredible woman, who protected me, inspired me, and loved me so much, as I loved her. She was fiercely and unapologetically – a passionate advocate for society's most vulnerable people, who opposed injustice wherever she saw it. She had an incredible mind which could absorb vast amounts of information. She loved reading, writing, politics, history, music and most of all she loved her family, including her two amazing children, who have inherited all of her best traits.
When I attended the Drink Drug Hub's overdose webinar this week, they gave some really powerful information about preventing overdoses by helping drug users, not criminalising them. For instance, they contrasted the US (with over 100 drug deaths per million people) and Portugal (single figures per million). What a difference policies like decriminalising drug use can make.
They also shared information around a highly effective, widely-available drug called Naloxone. It acts as an antidote to opiates (heroin, fentanyl, etc.) Many paramedics and police officers carry it. If you give it to someone who has overdosed on opiates, it has a very high chance of reversing the effects and saving their life. They shared Emma's story – a York woman who took an overdose of crack and heroin. Luckily, a man in her flat had Naloxone and could administer it and save her life.
I hope we can keep saving more precious lives, so my ask is please be educated on drugs, be safe if you choose to take them, and look out for people around you (family, friends and even strangers). Lastly, we must all pioneer for more funding and staffing for the NHS and organisations who are helping vulnerable people daily. They are such vital services that are often taken for granted.
Life is beautiful because of the people we share it with, so cherish them and take care of them every single day ❤"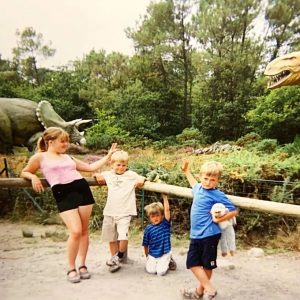 Thank you Joe for sharing your story. If you would like any further information on how to support someone who suffers with drug addiction visit Drink Drug Hub's drinkdrughub.co.uk or Horizons nyhorizons.org.uk