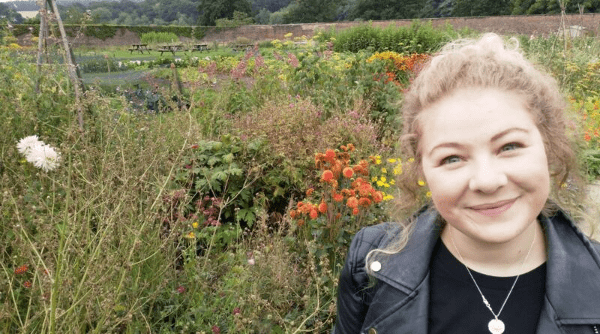 As part of our recruitment campaign, we will be sharing daily interviews with staff members where they explain a bit about who they are, what they do at Better Connect and what they enjoy the most about their job roles.
Todays interview is with.. Hannah
Introduce yourself!
Hi my name is Hannah! I have worked at Better Connect for four years in March. I am currently working as Programmes Manager on our ESF funded programme Community Grants. I was promoted to this role just before lockdown and was previously a Programme Coordinator across Talent Match, Community Grants and Action Towards Inclusion. I also have been lucky enough to work with Sam as her PA and be involved with Better Connect's Marketing.
Why did you want to work for Us?
To be honest I didn't really know what to expect when I applied for my job at Better Connect. I had watched the case study videos on the YouTube channel but didn't really know much about the organisation or what we actually do. All I knew that I wanted to work somewhere that made a difference!
I feel very lucky to have found a home here! We really do feel like a family!
What is your day to day job like?
Currently on Community Grants we have 26 partner organisations with grant funding (and hopefully more to come!) My role is to support them to deliver their grants successfully.
My work tasks vary from day to day! A large part of my job is to support partners to ensure they understand the funding requirements. This includes performance managing partners and collaboratively working together to ensure they are achieving their contractual obligations.
Another part of my role is to check and process learner paperwork and complete financial claims. I love seeing the journeys that both learners and partners go on together, it is incredible how the smallest changes can improve the quality of somebodies' life.
I also feel incredibly lucky to work with all our amazing partners who are supporting people to improve their lives daily! What amazing human beings!
What is your favourite thing about working for Us?
My favourite thing about working for Better Connect is the culture we have created. It truly feels like an environment we can be authentic and genuine. Our CEO Sam, is very open with her own personal journey with her mental health and has spoken publicly about workplace wellbeing and how important that is to our organisation. As somebody who has anxiety, I feel so supported and lucky to work for an organisation where staffs mental health and wellbeing is at the top of the list!
Anything else to add?
We really do care about each other as a staff team and this has been even more obvious during Covid whilst we have been working remotely. Our 2pm organisation catch ups are always so much fun and we never take ourselves too seriously!