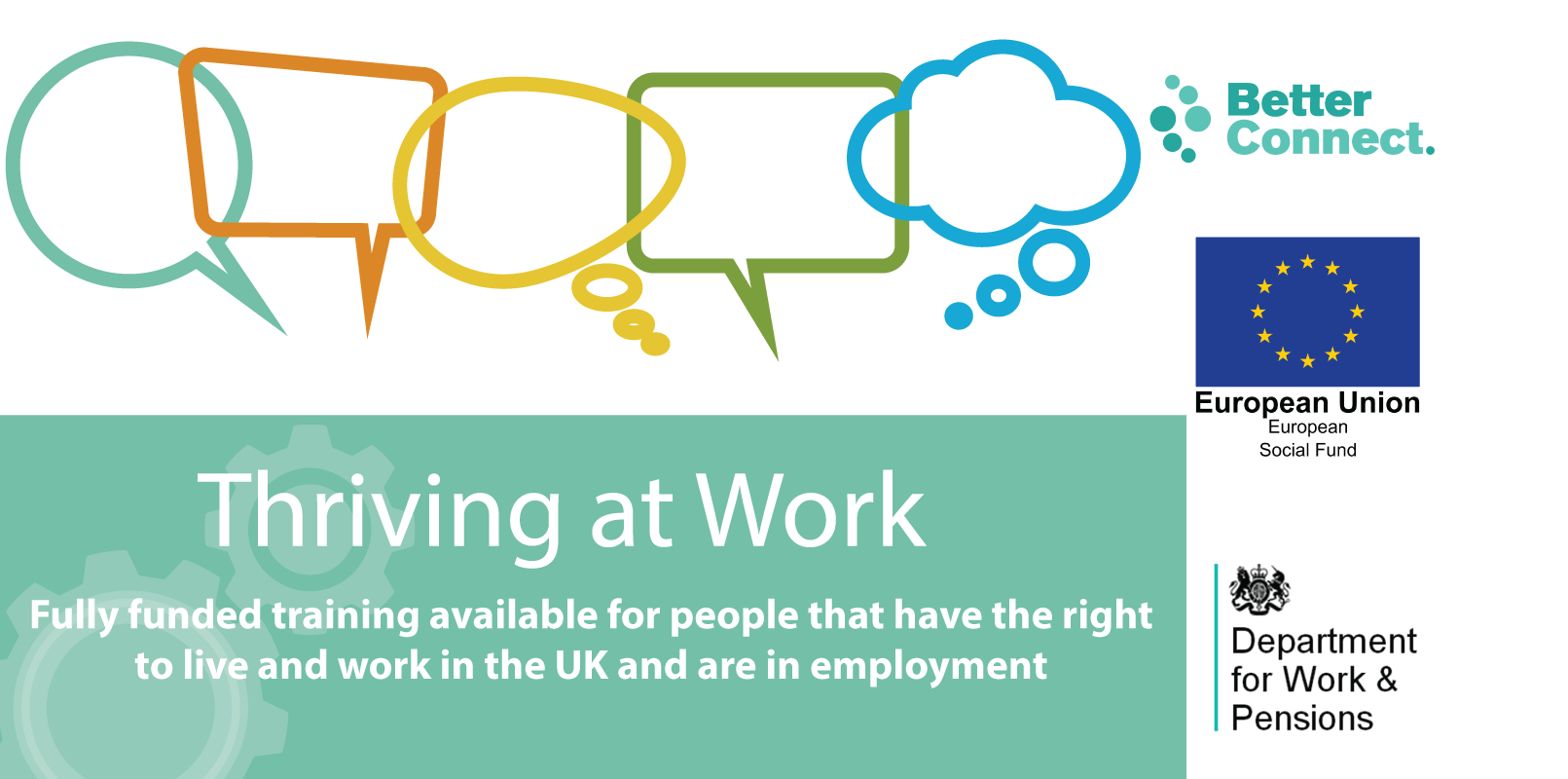 Are you looking to upskill your team? Or do you have a particular staff member that is interested in learning more about topics such as emergency first aid, neurodiversity awareness or mental health first aid?
The below courses are fully funded by the European Social Fund and Local Authorities so they will be no cost to employers/individuals. All are delivered by specialist delivery partners on behalf of the Thriving at Work programme.
To be eligible to access these courses, individuals must have the right to live and work in the UK and be in employment.
Use the links below to book your places!
27th April – Level 3 Award in Emergency First Aid at Work FAIB
Delivered in person by Craven College
https://www.eventbrite.co.uk/e/level-3-award-in-emergency-first-aid-at-work-faib-tickets-300791955837
27th April – Neurodiversity Awareness Training (Half Day) – An introduction to Managing Staff who are Neurodivergent
Online training course delivered by Autism Plus
https://www.eventbrite.co.uk/e/an-introduction-to-managing-staff-who-are-neurodivergent-tickets-311650835037
28th April – Level 1 Awareness of First Aid for Mental Health
Delivered in person by York Mind
https://www.eventbrite.co.uk/e/awareness-of-first-aid-for-mental-health-tickets-274917163637
11th May – Level 3 Award in Emergency First Aid at work FAIB
Delivered in person by Craven College
https://www.eventbrite.co.uk/e/level-3-award-in-emergency-first-aid-at-work-faib-tickets-299119934777
If you have any questions about these courses or the Thriving at Work programme get in touch with Programmes Manager Emma Lyons on [email protected]