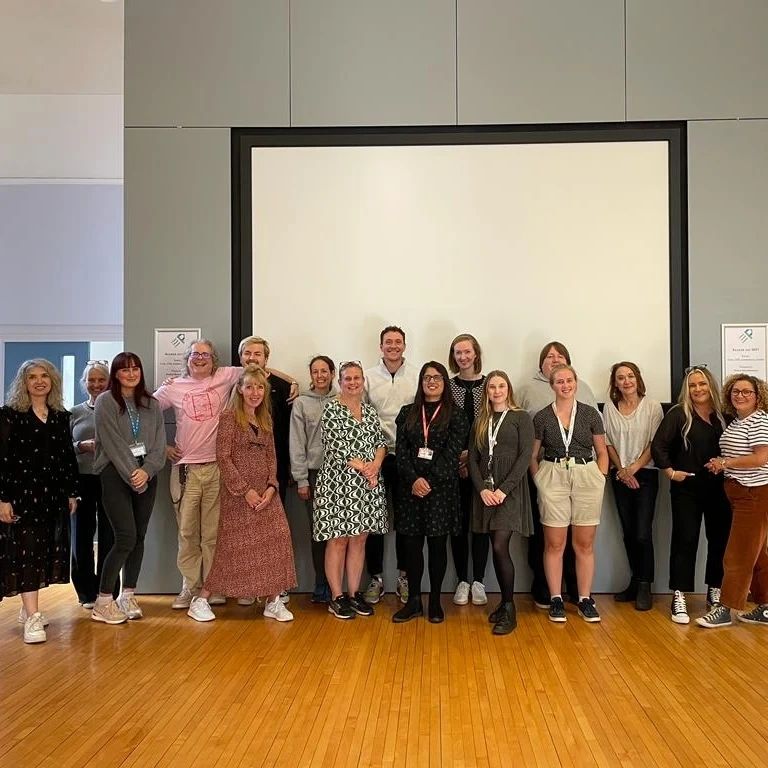 This week, we've shared several posts covering the impact of our former Thriving at Work programme in honour of International Happiness at Work Week, and today, we're spotlighting our keyworkers & partners as we begin to focus more heavily on supporting their happiness at work.
After several discussions about keyworker challenges, the team came up with the idea of a Peer Support tool to support our keyworkers through both the highs and lows of helping some of the most vulnerable people in their communities. And, last Thursday, we hosted the first RISE Peer Support meeting in York, facilitated by Better Connect staff Alex, Joe and Sybille, with just a few of our wonderful partners (York Learning, North Yorkshire Sport, Kyra Women's Project, Craven College, Futureworks, Rural Arts, Foundation UK, Art Therapy Yorkshire, & Up for Yorkshire).
When Sybille and I caught up post meeting, we talked hats- about the 'hats' a keyworker wears on the daily- ''being a keyworker means having multiple hats, being able to offer emotional support one minute and practical another (…) being different things to different people at different times, what a participant might need at that time''.  With the strain on government & NHS services and amidst the cost-of-living crisis, for many of our programme participants, keyworkers are their first and only line of support, and whilst our programmes at Better Connect operate on a holistic, tailored support model, the underlying focus for many of our past programmes (and RISE) is about moving individuals closer to work. This often means that keyworkers can face a real challenge with juggling their 'hats' whilst maintaining their own sense of wellbeing, and happiness at work.
The main aim for the day was building connections- better connect(ions)- brainstorming ideas, pooling resources, and advancing the partnership. The meeting quickly evolved on its own, and after some (re)introductions and delivery rundowns, the magic really began to take shape. There was plenty of energy, enthusiasm, great ideas around pulling together as a collective, and about how a Peer Support tool could work for the partnership in practical terms. Keyworkers were more than happy to share what they felt they were doing well, and equally what they felt they needed more support with.
One of the many great ideas floated was a Buddy System- coupling up two people from different organisations in a similar area to form a support bubble.  The idea being that they would meet semi-regularly to talk delivery, challenges, and form stronger connections with similar organisations in their locality- a real necessity post lockdown. Other suggestions involved delivering services usually reserved for participants, to keyworkers. Organisational premises were offered up for meeting spaces, as was training, and the potential for group art therapy (kindly suggested by Holly from Art Therapy).
Pooling partner budgets to help participants and ease keyworker strain was also suggested, as was the possibility of a partner-hub to touch base despite geographical differences, and the creation of a 'partner yearbook' to easily identify keyworkers at events and increase cross-partner connection.
Our partnerships perform best when they're connected, but also when our keyworkers feel listened to and supported. By pooling resources, knowledge and expertise, the hope is that we can improve partnership wellbeing and lessen individual keyworker strain.
Keep checking in for more Peer Support developments and watch out for the next meeting if you'd like to be part of the buzz.