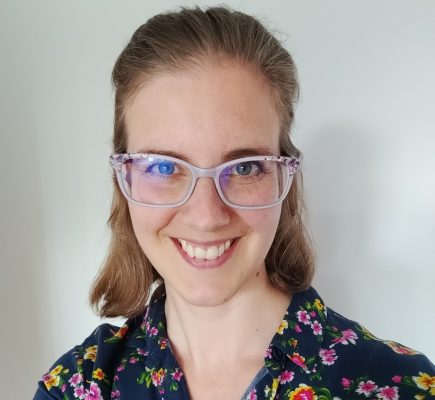 Debs, our Operations Manager (and in-house organization enthusiast), recently returned to work after having her son. She's shared her experience with us, and some helpful insights along the way. It's great to have you back Debs! 
It's a given that having a child completely turns your life upside down.  You know it will be hard, and exhausting and then you find out just how hard and just how exhausting it really is!  And yes, it's totally worth it too.
I always felt that I would need to return to work.  When I took on my current role two years ago, I found a job that was exactly right for me.  As Operations Manager I get to solve all the problems and puzzles that I always wanted to be involved in: sorting and updating our policies, clarifying processes and procedures, and generally (trying to) keep everyone organised.  I kid you not, I genuinely love this stuff!
So, when my son Jack was born last year, I knew I wanted to come back to Better Connect and this job.  As we neared the end of my maternity leave, I felt so ready to come back.  I loved being able to spend the whole of the first year with my little boy, but I was ready to start reclaiming some of myself again.  I knew that he was ready to start spending time away from me too.
I had intended to use all my KIT (Keeping-In-Touch) days to prepare for coming back to work, but I only managed to arrange very few because of our childcare arrangements, and I had chosen to exclusively breastfeed.  However, despite the lack of KIT days, I felt confident in being able to pick it all up again.  Probably because I felt ready to come back and perhaps also because of the nature of my role.
The team had been covering my role brilliantly, and it was really easy to find out what they had been doing and take back my work.  One of the best bits of advice I was given about returning to work was to ease myself back in.  So, I used the annual leave I accrued during maternity leave to slowly build up my working weeks.  I started back on just two days a week, then after a few weeks upped it to three, and then again to four days a week.  I very quickly felt like I was back in the swing of things.
Having a line manager who remembers her own experience of returning from maternity leave and has pre-empted where I might find challenge in balancing parenting and being a working mum, has been a great support.  Our Flexible Working Policy that enables me to work when and where I need to (within reason!) has also been invaluable.  The impact of a workplace that offers support and flexibility cannot be underestimated.
Since coming back, we have decided to reduce Jack's days in nursery, and I now work three days a week whilst my husband works compressed hours.  I love spending the extra time with Jack, and I also love my time at work.  It definitely feels like the right balance for us.
Do you have any recommendations or helpful resources for other mums returning to work?
The internet is both a blessing and a curse when it comes to parenting.  We have so much information available about what we should or shouldn't be doing – some helpful, some not so much!  The most helpful things were those that helped me to trust my instincts – the Happy Mum Happy Baby podcast by Giovanna Fletcher, and @resting_in_motherhood on Instagram.  Although, contrary to that point, several books by Steve Biddulph have helped me to understand what Jack needs from us as parents (Raising Boys, Rasing Babies).