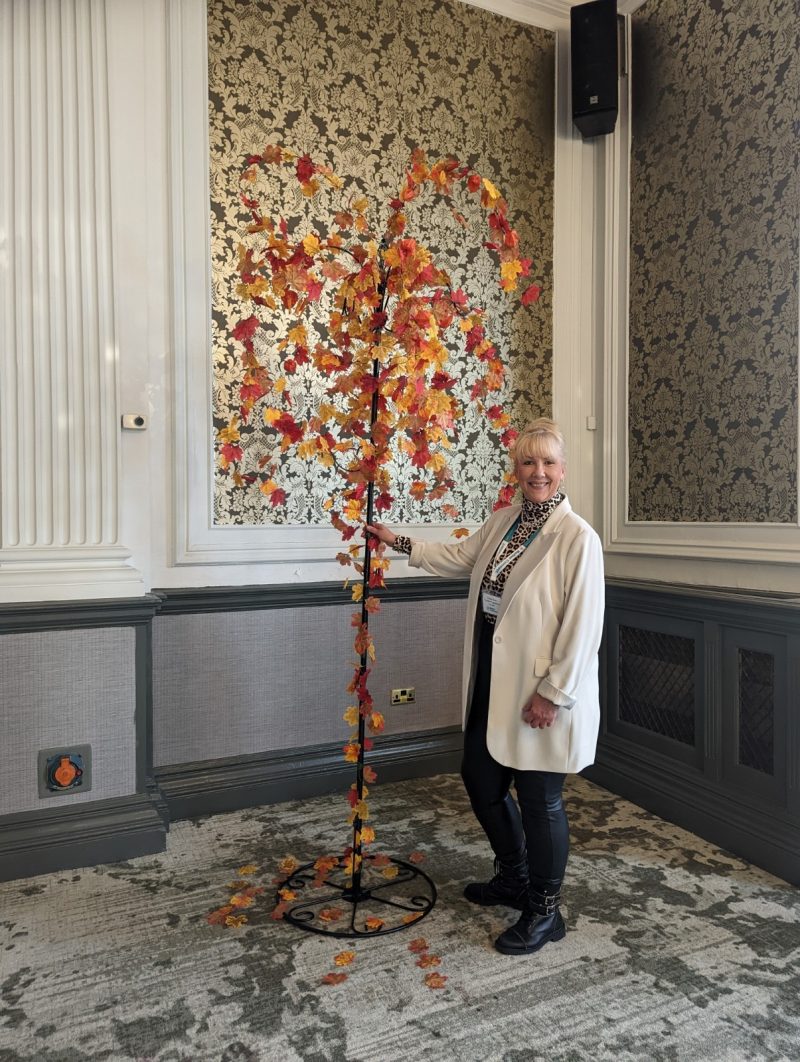 If you attended our Action Towards Inclusion celebration event you will have seen the beautiful tree created by Christine and the Better Connect team. Christine has written a short piece explaining why this tree was important to the event and how it will continue to grow and live on..
"Let me tell you about our symbolic Action Towards Inclusion tree. 
Like a tree, the ATI programme has grown stronger year after year and this is because of the strength of the relationships and the partnerships that make the whole. Working together day in day out, feeding information and nourishment back and forth, from the roots to the tips. 
Better Connect are the roots, that anchor deep into the core. Holding a steady structure and seeking out minerals: funding: to feed the branches, leaves and blossoms. 
Our wonderful partners are the branches that grow and spread their reach into even the most rural of communities within our area.  Seeking space in the sky, away from the choking undergrowth of life, in which to nurture the buds: our participants: who bloom and flourish through this nurture, into the most incredible, surprising, spectacular and beautiful blossoms. "
We asked attendee's of the event to write on a leaf what the programme has meant to them and hang them on the tree. Below are just a few of the beautiful messages that were left on the tree..